Technical Data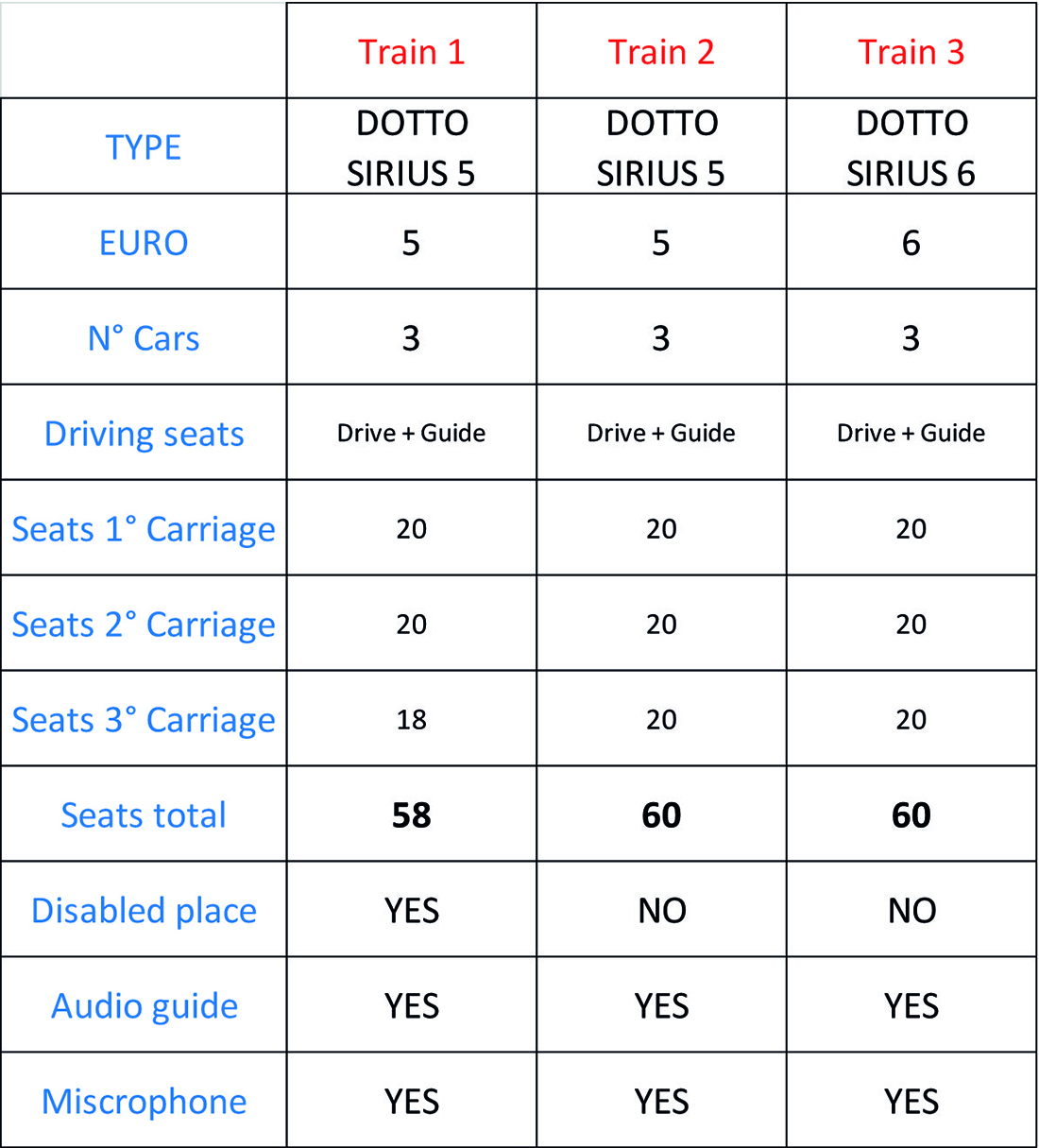 Approval and Certification ISO 9001
In addition to reliability and technological innovation, the Dotto respects the standards prescribed by the regulations UNI EN ISO 9001: 2008, using a quality management system which aims to enhance customer satisfaction through the effective application of the system and all of its processes.
The Dotto is not only engaged in the ISO certification, but also and especially in the approval of products, which are manufactured in accordance with regulations of the country in which they operate and tested by the TUEV certification.
Every step of our production is subjected to rigorous testing to ensure high standards of quality and safety, respect for the environment, etc., in keeping with the strict regulations in force in Europe and worldwide, starting from the approval of the German TUEV, up to standards-stricter requirements imposed by certain national law.
All this considering the train from the point of view of "Train/Vehicle" that from the standpoint of "Train/Attraction".
Various vehicle are constructed, tested, try out and approved according to their precise use, both nationally and internationally. Comply with the directives laid down by the approval authorities allows the duct to be present in all markets of the world.